Blue Jet Inc. was founded and incorporated in 1968 as the first independent wireline company in the San Juan Basin. Blue Jet has been and remains family owned and operated.
The Leading Professionals in Horizontal Perforating in The Four Corners/DJ Basin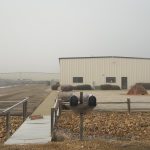 Business Updates Blue Jet as of January 1st, 2014 has expanded into the DJ Basin with our shop location in ...
Read More